Your name: Chelle
Location: SC
Your bun's name:Scampers, (nicknames: scampi, stinkers, fluffy bottoms)
Breed: Mini Lop
Age: 8 months
Physical Traits: She was all white when we got her, but she is now gray and white, with a fluffy hairdo on her head and little freckles on her "cheeks"
Personality Traits: She is a cuddle bun, loves to run around the house binkying and chasing the cat. She is more dominant than her g/f but allows Seymore (her girlfriend) to pretend she is dominant.
Tell us more about your bun: We found her in our yard when she was really little. She was an escaped artist and got out of the cage we built her so I figure thats how she got away from her original owner.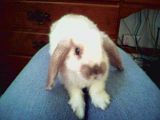 When she was a baby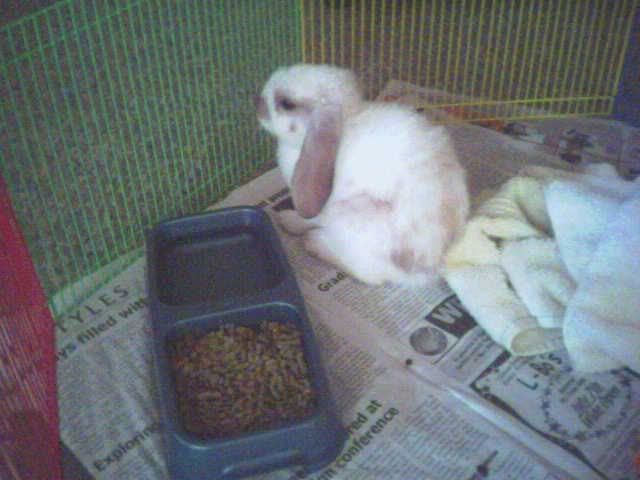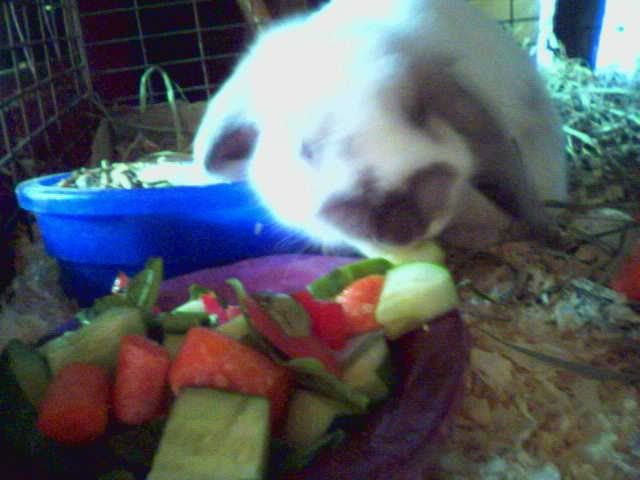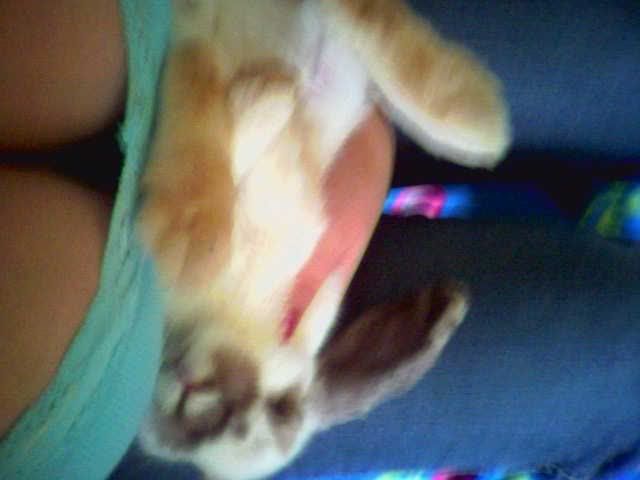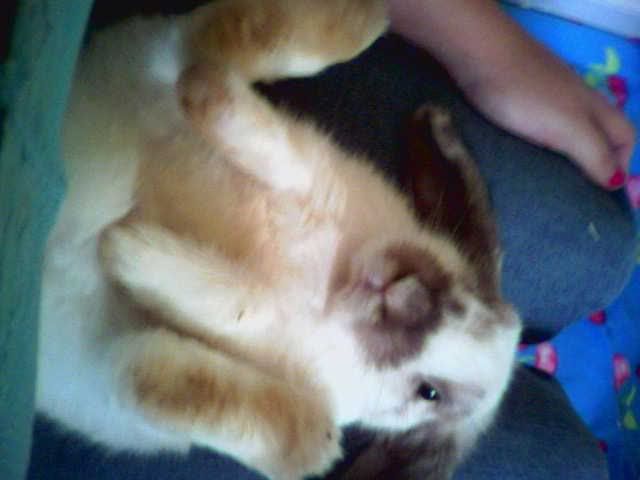 Current Location: SC
Current Mood:
cheerful